Do-It-Yourself Real Estate Appraisal & Property Tax Appeal Training Course
Lowering Your or a Client's Property Tax!
Also Is A Highly Rewarding Residential, Commercial, Industrial Property Tax Consulting Business
In A Multi-Trillion Dollar Industry
| Property Tax Consultant Course = Significant Savings for Homes and Businesses | Property Tax Consultant | Tax Assessor |
| --- | --- | --- |
| Verified Multiple Listing Service Sold Evidence ( comparable features, concessions, dates and accurate sold valuation) photocopy evidence, meaningful market value comparisons. | | ? |
| Back Up Evidence Rules For Deriving Accurate Sound Logic for an Opinion of Value Referenced Appraisal Institute Conclusions (hands-on information written by leading appraisal practitioners in Appraisal Journal and others respected sources ). | | ? |
| Physically Inspect (as appropriate) and Analyze Comparable Properties For Comparative Market Value Differences | | ? |
| Adjustment Spread Sheet for all Relevant Adjustment Categories. Item-by-item view of evidence including a narrative citing evidence and basis for the value conclusion. | | ? |
| Pro-active To Help Lower Property Tax Over-Assessed Homeowners and Businesses | | No |
| Scorecard | 5 STARS | |
(Click Here)
Access Real Estate Appraisal and Property Tax Consultant Residential & Commercial Courses
Using Correct Real Estate Market Valuation for residential and commercial businesses need to correct egregious over-assessed properties and tax overpayments due to faulty municipal assessments.
Why such large over-assessment errors? An accurate market valuation home appraisal costs $300 to $450. Municipalities lack the funding to conduct expensive blanket reassessments for their territories. The time spent per assessment is minimal. Very often previous assessments are simply rolled over. Because everyone needs help, use our 5 step process for presenting an accurate market valuation for your or a clients home.
Help others not to over-pay, just pay the proper property tax assessment that they should be charged. Your future clients are being squeezed enough, they should NOT overpay! Experts tell us that over-assessed properties excesses range from 40% to 60% (click underlined for verification).
You will be able to give near-certainty guidance to clients in order to pay exactly what they should be charged, NOT OVER-PAY! It's step-by-step and you are encouraged to take on cases from the very beginning so you'll earn as you apply those specific adjustments to a particular client.
With easy to understand training, you will be able to help clients lower their tax and set their record straight. In the process of helping the client, you earn sizable commissions. Good news:clients are easy to find!

Homeowner's (and businesses) when they get their tax bill are often taken back by the amount charged! The fact is: Most DON'T KNOW that they are over-charged!
The over-assessed desperately need a Property Tax Assessment Review Service that has their back!
This is a rather rare, under-the-radar small business consultancy opportunity that sorely lacks practitioners. Earning potential can be sky-high. Clients are everywhere. You'll find that there is virtually little to no competition in most local area. It is an ever-green unique business and it's recession proof!
It helps customers who have a tax-reduction case shave-off serious amount of money off their tax bill. Any client who is suspicious of their property tax welcomes your help.
If the property is over-assessed, your property tax reduction procedures help bring about deserved tax breaks that are placed back into the account of that customer. You emerge the hero and earn an professionals income as a reward.
Evaluate the Residential and Commercial Property Tax Reduction Business and Earn Fees with Your First Client
A growing numbers of homeowners and businesses will doubt the accuracy of their assessments and desire to appeal their property taxes!
Again, competition is virtually nil; there are more potential customers than you could possibly handle. You earn a high contingency fee as a result of winning. You get to help a potential homeowner or business reducing his/hers/their property tax.
Rectify a tax injustice and give the customer the property tax break they deserve. In turn, you are rewarded out of that tax reduction by way of a contingency fee that can carry over into subsequent years. Besides feeling great about helping others, this is highly lucrative.
This contingency carryover means you're rewarded multiple times for the same hours of work. Besides getting rewarded monetarily, you will enjoy helping your client out of an unfair assessment jam. Check out the process!
Package #1 (included in course)
Pre-written, ready to use
PRESENTATION FORMAT for every property tax appeal (a $19 Value)
Extremely Useful Free house appraisal and property tax appeal forms. The forms are PDF downloadable and provide a generic template to organize your information in an acceptable format so you can present your evidence in good style. It is similar to that used by licensed real estate appraisers. You'll be given the password to access this information shortly after your order.
Package #2 (included in course)
Pre-written, ready to use
All the pre-written forms, letters, customer contracts you'll
ever need to do business ($599 + Value)
Invaluable Sample Fee Agreement Forms, Fill In Fee Agreement Form, Sample Advisor/Agency Authorization Form, Fill In Advisor/Agency Authorization Forms, Residential Solicitation Letters, Signed Contract Transmittal Letters, Thank You For Choosing Our Company Letters, Limited Power of Attorney Form, We Have Filed Your Appeal Letters, Invoice Form For Services Rendered, Enclosed Is Your Invoice Letters, Past Due Notice Letters ....
Package #3 (included in course)
Pre-written, ready to use
Property Tax Consultant Insiders Marketing Plan ($500 + Value)
Invaluable This is the ins and outs for making this business work. All the methods, advice and tactics you'll need to fast-track this business. You learn how to set up your business and learn how to go about marketing your business to a huge population of potential clients.
Package #4 (included in course)
Pre-written, ready to use
Updates for life ($297 + Value)
Invaluable Keep yourself updated with the latest research and property tax appeal advice for life.

Package #5 (included in course)
Pre-written, ready to use
Persuasion Tactics & Persuasive Salescopy Ebook 110 Pages ...
($157 + Value)
Useful You can get your hands on all of this value, the product itself, the guarantee that you'll be ecstatic with the result, and my personal assurance of help with your business if you need it, plus if things don't work out, the risk is all mine. How much are we talking here?

Not $500, not $300, not even $200, but included with our product, you can get your hands on the whole package. Just think what having the same insider info and expertise could do for you. (click business tactics, persuasive for more detailed information)
Package #6 (included in course)
Pre-written, ready to use
Persuasion Sales Letters & Copywriting Course 136 Pages ... ($97 + Value)
Useful The Power Of Words Can Make You Rich. If you can't persuade people to buy your products, you're going nowhere. Ever think that maybe that missing piece is knowing how to write persuasive copy to your customers? Could the only thing standing between you and a much larger success be just good marketing copy? (click business sales letters and copy writing for more detailed information)
Gain Unlimited Clients - Earn Unlimited Fees!
THE COMPLETE REAL ESTATE APPRAISAL & PROPERTY TAX CONSULTING COURSE
Property Tax Consultant Residential & Commercial Courses
Fast-Track Business Implementation Plan
Gain Access To Complete Courses for Real Estate Appraisal For Residential & Commercial Property Tax Appeal: Property Tax Consulting Course
**Detailed Business E-Book**
Free Real Estate Appraisal & Property Tax Consultant eBook Business Overview Guide
Click Upper Left Box To Access
Download your Free eBook
Enter your email below and click "Continue"
×
Click Upper Left Learn More For Free Access
It's good to keep friendly relations with the tax assessor since one can re-appeal their case as often as is necessary with new evidence any time during the year and win. That case can be a residential or commercial property tax appeal.
HELPING OVER-ASSESSED VICTIMS
Prepare for those months. EXTREMELY PROFITABLE since few if any property tax consultant specialists likely work within your zip code.
COMPLETE PROPERTY TAX CONSULTING COURSE
Tax Consultant Course a Fast-Track Business Implementation Plan
Gain Access To The Complete Course: Property Tax Consulting Course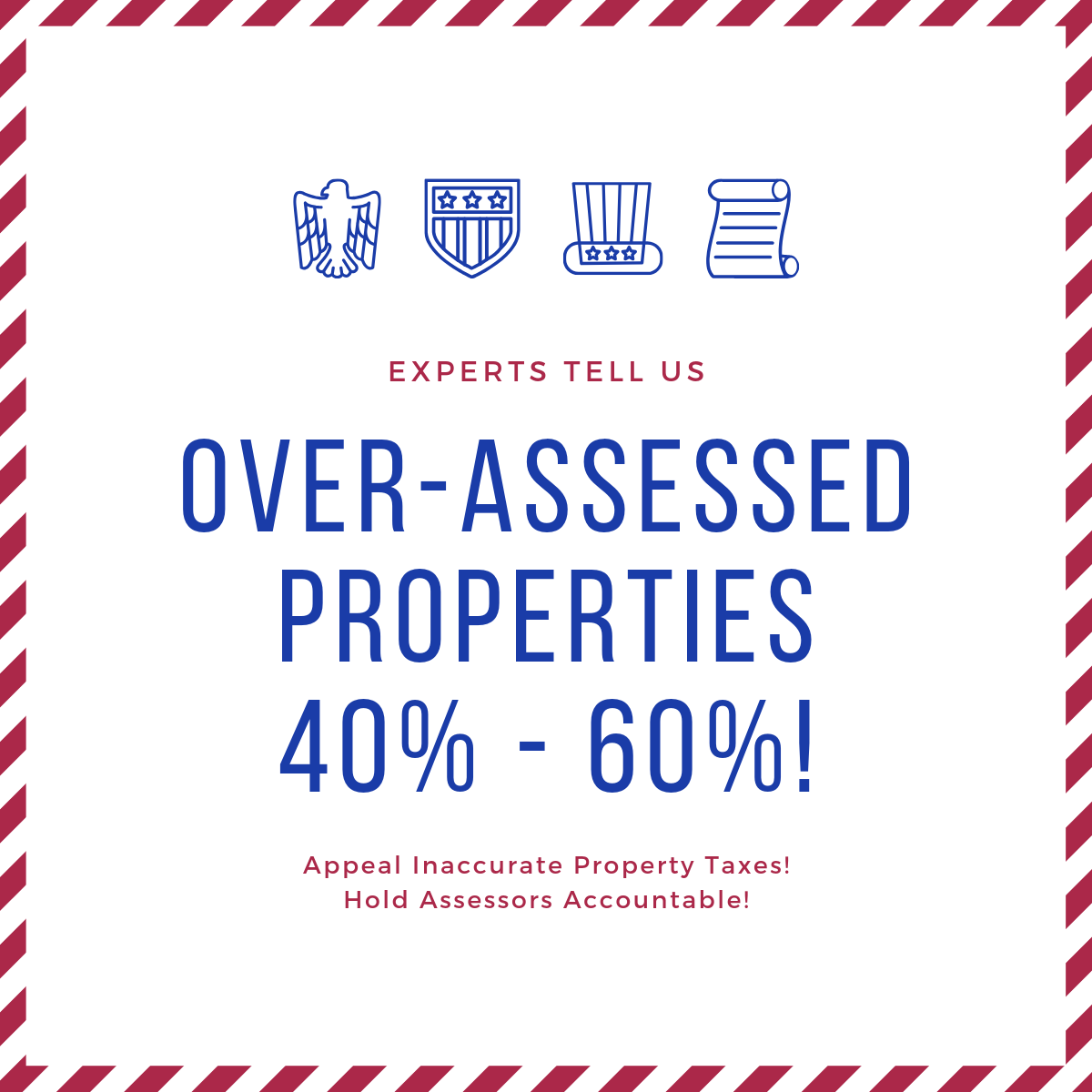 100% beginner friendly - no tech skills or experience needed.
Bank 4 figures in contingency commissions per appeal even if you've NEVER made a dime consulting.
The easiest & FASTEST way to earn contingency commissions helping the over-assessed.
EARN as you learn property tax appeal consulting.
Set your own contingency fees.
Get Full-Access to a foolproof turnkey system on how to Successfully Appeal Property Taxes and cash into the money almost every single time you take on a client.
Taking the Property Tax Consultant Business Course will help you learn how to dominate an industry With Little to No Competition.
Discover how to earn large contingency fees, even one-time equalization processing fees from prospects and get Multi-Referrals.
Earning LARGE FINANCIAL REWARDS learning as you go by a step-by-step process & building a Property Tax Review Business.
Earning likely a few thousand dollars on each prospect by simply engaging on their behalf in a property tax appeal.
Remarkable earning potential

Full or part-time business opportunity

Superior marketing material

Unlimited & highly targeted leads easy to obtain

No specific industry experience necessary

Nationwide opportunities
Customer Reviews:
I graducated with a degree in Real Estate (Eastern Michigan University) and this course was a great Real Estate Appraisal course, better than in College.
Thanks. Paul S
Purchased your Property Tax Consultant course last year and just as you predicted we are well in our way to a healthy six figure income. My partner and I created a CRM application (JASO)- to process our pipeline in a seamless fashion (from client intake to productivity analysis) – this databases has been key to us in touching base with our customers on a timely manner as well as organizing every facet of our business - we see the value that JASO has been for us and recognize how valuable this could be for other Property Tax Consultants alike.
Currently the application is tailored for Florida however we are updating and customizing the CRM application to be relevant nationwide. We would love to market our product to your distribution list; if we could speak more in depth on the topic, I believe we can come to an understanding that is worthwhile for all parties involved, I look forward to hearing from you soon. Have a wonderful day and a pleasant weekend.


Sincerely, Michelle M
I feel like you are providing a valuable service to homeowners across America. Assessors all over the country raised property taxes in the boom years and are now loathe to reduce them. Every thinking homeowner should look closely at their taxes, apathy can cost them allot of money.


Pat F
Gilbert Az